By The Associated Press and Ben Kesslen
SAN JUAN, Puerto Rico — A group of 17 U.S. missionaries, including children, were kidnapped by a gang in Haiti on Saturday, according to a voice message sent to various religious missions by an organization with direct knowledge of the incident.
The missionaries were on their way home from building an orphanage, according to a message from Ohio-based Christian Aid Ministries.
"This is a special prayer alert," the one-minute message said. "Pray that the gang members would come to repentance."
The message states that the mission's field director is working with the U.S. Embassy, and that the field director's family and one other unidentified man stayed at the ministry's base while everyone else visiting the orphanage was abducted.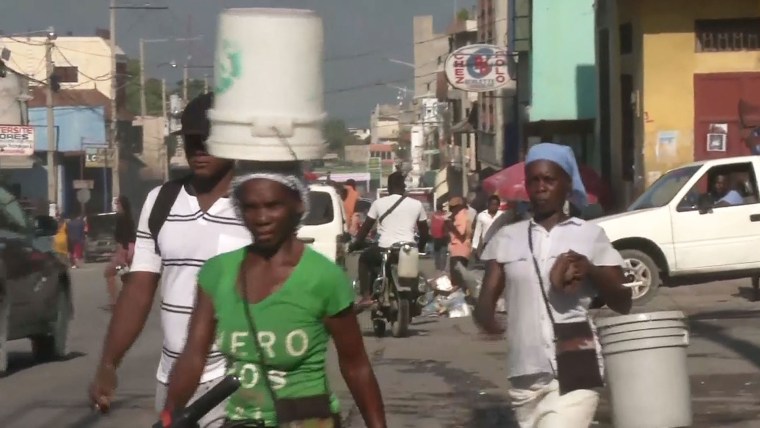 Locals alarmed by abduction of missionaries in Haiti
A U.S. State Department spokesperson said that 16 of the missionaries were U.S. citizens, and that the kidnapping occurred in greater Port-au-Prince, the country's capital.
"We have been in regular contact with senior Haitian authorities and will continue to work with them and interagency partners," the spokesperson said.
The group is composed of five men, seven women and five children, Christian Aid Ministries said Sunday. One of the missionaries is a Canadian citizen, the group said.
"Join us in praying for those who are being held hostage, the kidnappers, and the families, friends, and churches of those affected. Pray for those who are seeking God's direction and making decisions regarding this matter," the group said in a statement.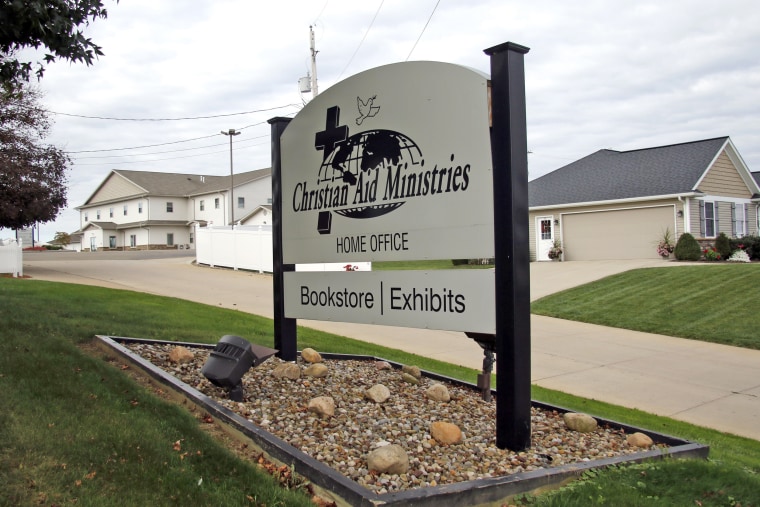 The 400 Mawozo gang kidnapped the group — which also included some elderly people — in Ganthier, a commune that lies east of the capital of Port-au-Prince, Haitian police inspector Frantz Champagne told The Associated Press.
The gang was also blamed for kidnapping five priests and two nuns earlier this year in Haiti.
The gang, whose name roughly translates to 400 "inexperienced men," controls the Croix-des-Bouquets area that includes Ganthier, where they carry out kidnappings and carjackings and extort business owners, according to authorities.
Haiti is once again struggling with a spike in gang-related kidnappings that had diminished after President Jovenel Moïse was fatally shot at his private residence on July 7, and following a 7.2-magnitude earthquake that struck southwest Haiti in August and killed more than 2,200 people.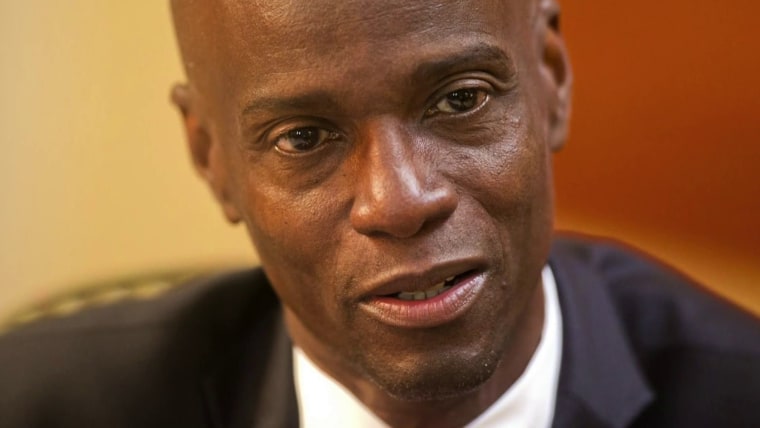 Gangs have demanded ransoms ranging from a couple hundred dollars to more than $1 million, according to authorities.