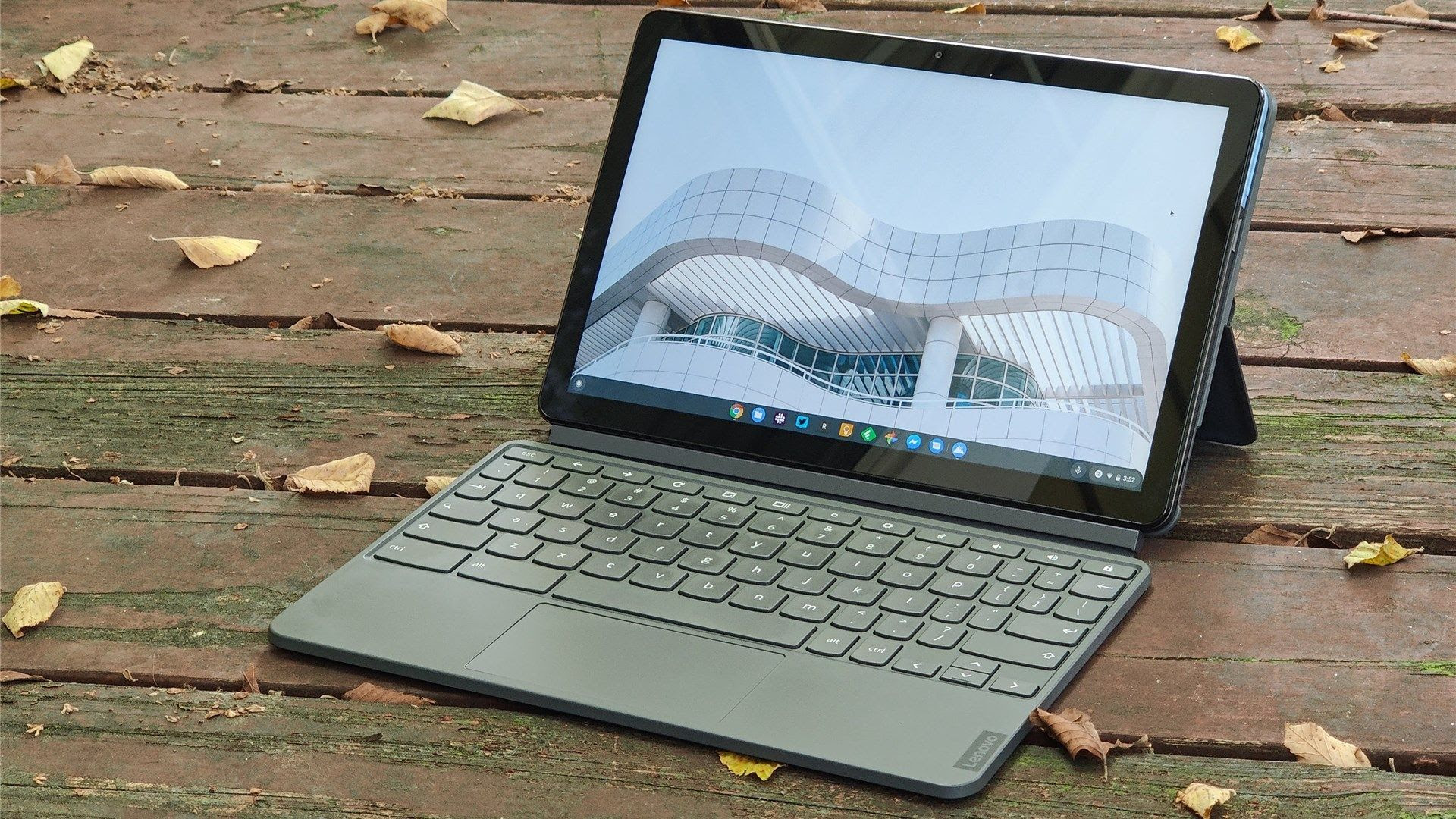 by Cameron Summerson
I'm a longtime Chrome OS user and truly believe it's a great platform for most "average" users. I also think that everyone should own a Chrome OS device, but up until now it's been hard to recommend one device to everyone. Not anymore—the Lenovo IdeaPad Duet is that device.
Here's What We Like

Insane value. Like, insane.
Exceptionally high quality at this price point
HIts far above its weight
Very good performance and exceptional battery life

And What We Don't

The keyboard is a little flimsy
The rightmost keys on the keyboard are tiny
Chrome OS still isn't the most touch-friendly, but it keeps getting better

For just under $300, you get one of the most versatile little devices I've ever used. It's a tablet, sure. But it's also a laptop. It's the convertible device done right—especially if you understand its limits. It's not going to replace your main laptop. But it's the best couch companion or ultraportable secondary device out there right now.
RELATED
Lenovo IdeaPad Duet Initial Impressions: We're off to a Good Start
I already shared my initial thoughts on the Duet after having it for a few days, so now it's time to dig into what it's like after a couple of weeks. Before we get into that, here's a quick look at the specs as reviewed:

10.1-inch 1920×1200 display
2.0 GHz MediaTek Helio P60T processor
4 GB RAM
64 or 128 GB of Storage
1x USB-C port, volume rocker, power button (no headphone jack)
8 MP rear camera, 2 MP front camera
802.11 a/b/g/n/ac, Bluetooth 4.2
In the box: tablet, detachable keyboard, detachable kickstand
$279 (64 GB), $299 (128 GB)
Specs as reviewed: 128 GB

The Form Factor is the Best
Back in the day, I had an ASUS Chromebook Flip C100. (Well, I guess I still have it around here somewhere.) It's a 10-inch convertible with a 1280×800 display, and while it was seriously limited at the time, I loved it nonetheless. The IdeaPad Duet is in my mind the evolution of that concept—a tablet when you want it and a laptop when you need it, but better in every possible way.
The three-part system of the tablet, keyboard, and stand cover makes for a truly versatile device. The fact that it comes with everything you need in the box is just the icing on the cake.