Travel During a Pandemic
by Neal Freyman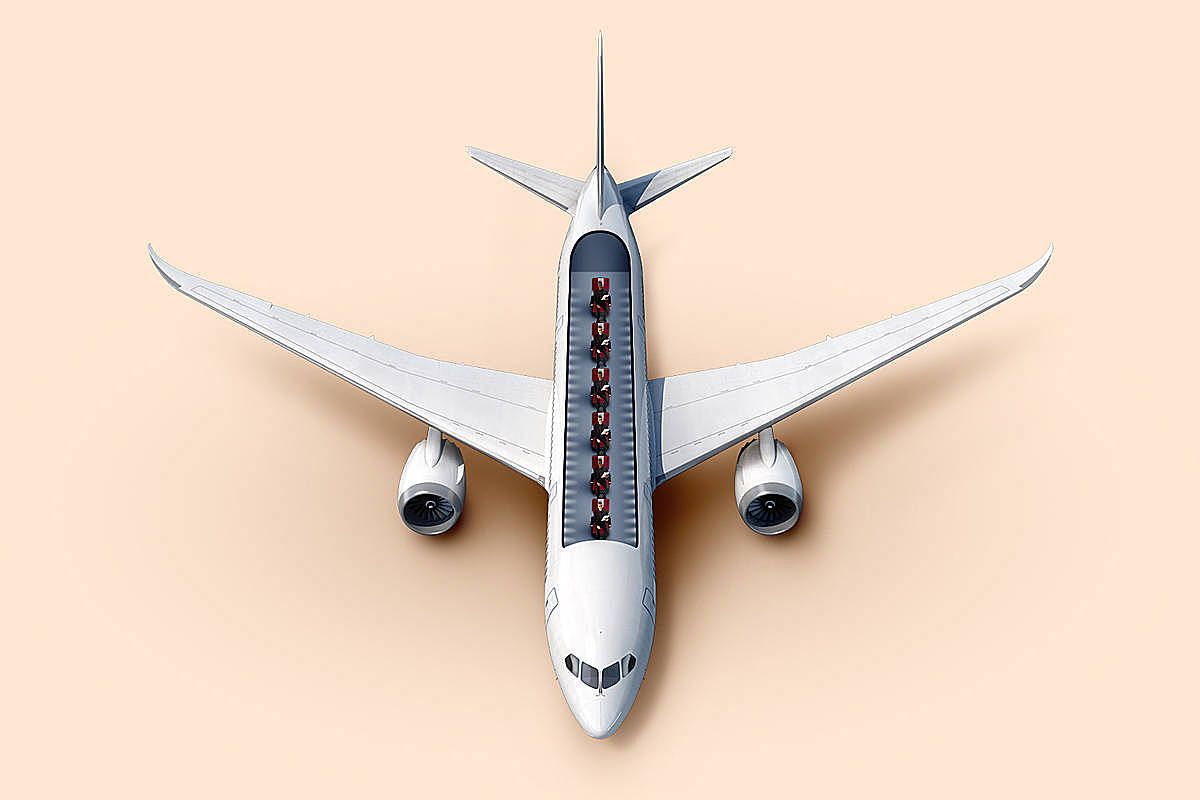 Good Saturday morning. Did we catch you at home? Thought so. Memorial Day Weekend, typically one of the busiest travel periods in the U.S., is almost unrecognizable this year. Highways are open, airports are mostly empty…even the line at Seacrets in Ocean City isn't looking too bad.
None of this is surprising to travel execs, who say the pandemic is the worst crisis the sector has ever faced. In this week's edition of the Brew's New Normal series, we explore the world of pandemic-era travel. Tl;dr: It may involve a lot more bubbles.

I. The Short-Term Future of Travel Is Regional
In the world of travel, the coronavirus pandemic has set us back 700 years. Leaving our little village now feels like seeing the world for the first time—WOW, did you know about that Walgreens on Route 9? Incredible! And what's with these strange-looking people from the town over? They have short hair!
As lockdowns ease, our radius of travel will widen, but it will remain much tighter than before. Here's why regional travel will be popular in our "new normal."

Travelers may perceive it to be a safer alternative to long-distance travel.
It's cheaper (U.S. unemployment sits at 14.7%).
Traveling internationally will be a logistical nightmare. Why go to Paris, France, when you've got Paris, TX? 

In fact, regional travel is already starting to pop up around the world in pockets known as "travel bubbles." These bubbles form when adjacent countries call each other up, say "hey neighbor, looks like we've got this virus thing under control," and open up borders to promote tourism and trade.

On May 15, Estonia, Latvia, and Lithuania formed the first "travel bubble" of the coronavirus era. 
Australia and New Zealand have also floated the idea, but nothing has materialized yet.

Regional travel in the U.S.
Many analysts expect summer 2020 to herald the return of the Great American Road Trip, as travelers explore destinations closer to home in the comfort of their own cars. According to a GasBuddy survey…

36% of respondents are canceling trips that require flying, and 24% plan to make shorter trips by distance. 
31% are planning to take a road trip (still down from 44% last year). 

Not to mention, gas prices around Memorial Day are the cheapest they've been in almost 20 years, AAA says.
Bottom line: With your Machu Picchu trip replaced by Motel 6 hopping, all players in the travel industry—from airlines to hotels to booking sites and more—will need to adapt to the increasing popularity of more localized travel.
https://www.morningbrew.com/daily/stories/2020/05/22/travel-pandemicera-world#story1