Earthquake shakes Utah, rattling frayed coronavirus nerves
By BRADY McCOMBS and LINDSAY WHITEHURST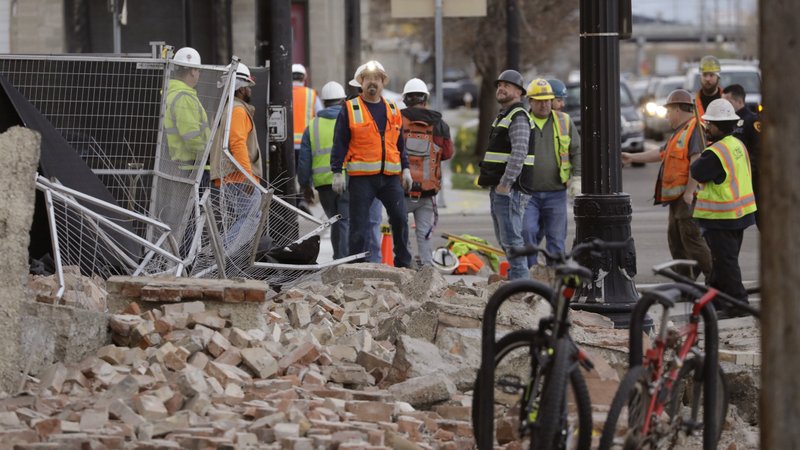 SALT LAKE CITY (AP) — A moderate earthquake Wednesday near Salt Lake City temporarily shut down a major air traffic hub, damaged a spire atop a temple and frightened millions of people already on edge from the coronavirus pandemic. There were no reports of injuries.
The 5.7-magnitude quake just after 7 a.m. damaged the spire and statue atop the iconic Salt Lake Temple. Elsewhere, bricks were showered onto sidewalks and a chemical plume was released outside the city.
The epicenter was just southwest of Salt Lake City, between the airport and Great Salt Lake. It was felt by about 2.8 million people who were already hunkered down inside their homes to prevent the spread of the coronavirus. Many ran outside in panic amid the shaking that lasted as long as 15 seconds.