Empty Public Spaces During Coronavirus
by Alan Taylor
In cities and regions hard-hit by the coronavirus crisis, quarantine measures and self-isolation efforts have left many public spaces deserted. Classrooms, plazas, malls, sports venues, cafes, houses of worship, and tourist destinations appear eerily empty as people stay home, cancel plans, and await further news.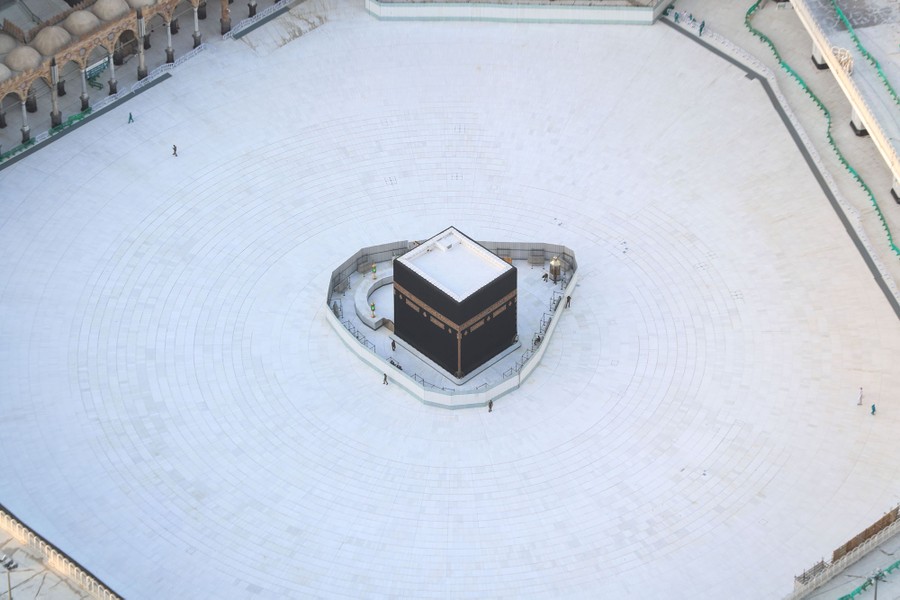 An aerial view shows an eerily empty white-tiled area surrounding the Kaaba in Mecca's Grand Mosque, on March 6, 2020. Attendance at Friday prayers was hit by measures to protect against the deadly new coronavirus.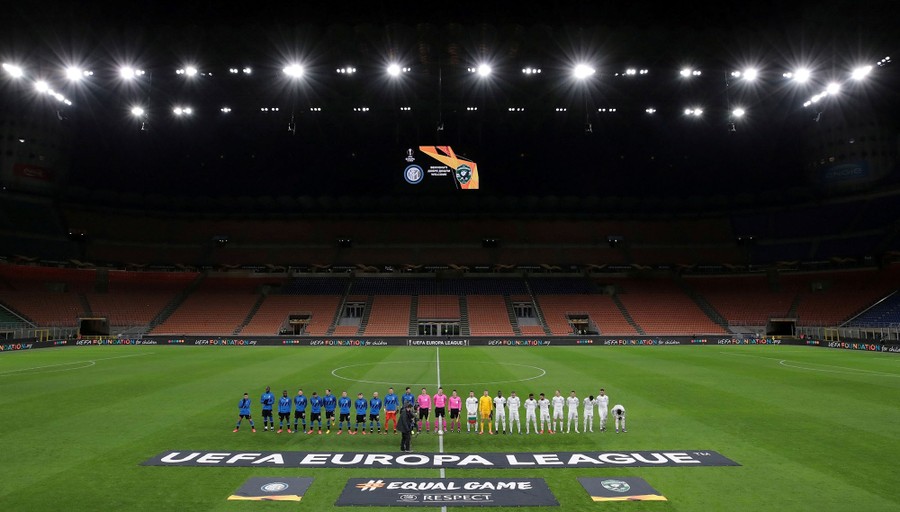 Teams line up in an empty stadium, before the Inter Milan versus Ludogorets Europa League match; fans were not allowed in because of coronavirus fears, in San Siro, Milan, Italy, on February 27, 2020.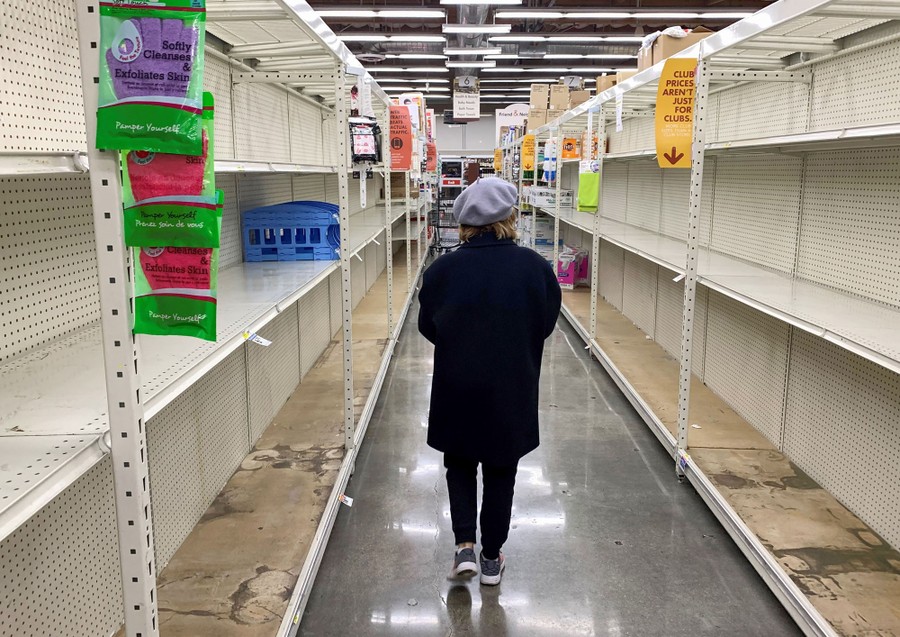 A shopper walks past empty shelves normally stocked with soaps, sanitizers, paper towels, and toilet paper at a Smart & Final grocery store, in Glendale, California, on March 7, 2020. Fears of coronavirus, or COVID-19, have led nervous residents to frantically stock up on canned food as well as cleaning and hygiene products.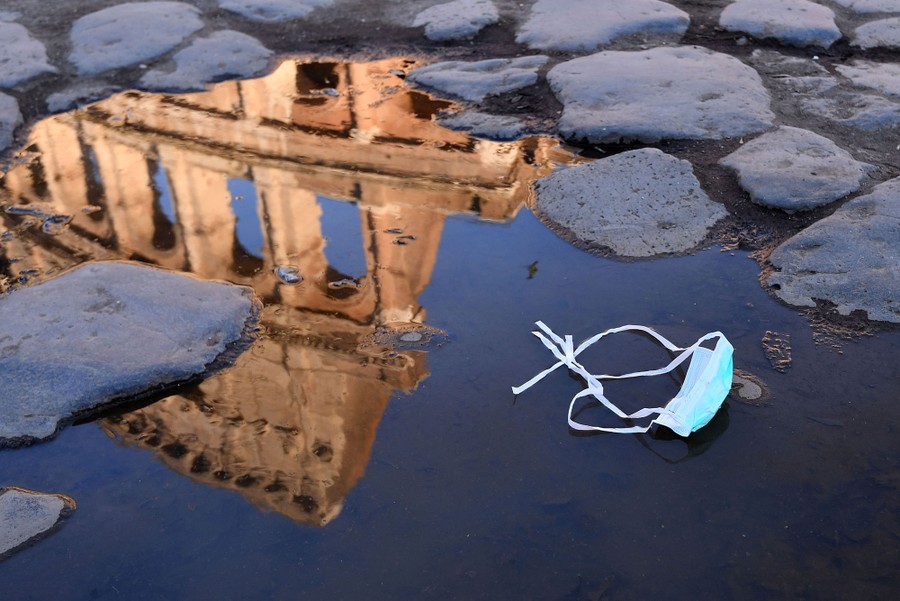 The Colosseum, closed following the government's new prevention measures on public gatherings, is reflected in a puddle where a face mask was left, in Rome, on March 8, 2020.