British Airways 747 Sets Record for New York to London Subsonic Flight
by Kinsey Grant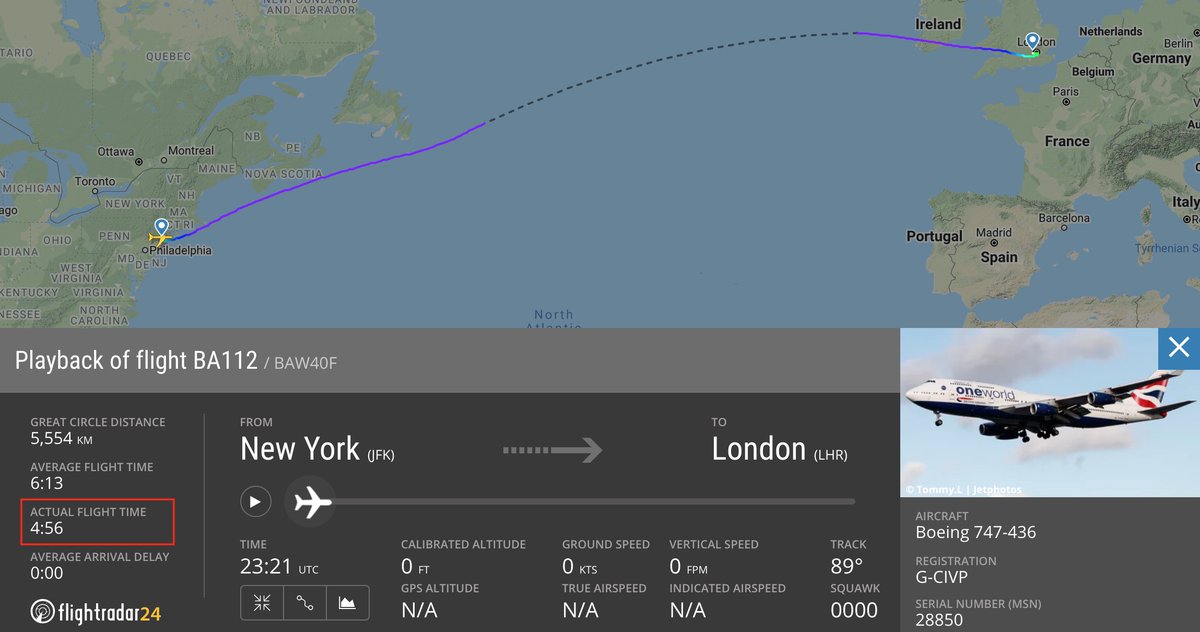 Saturday night, a British Airways 747 set a new record for the fastest subsonic flight between NYC and London. We'd say the travelers were lucky, but they didn't even have time to digest their "dinner" before flight attendants started handing out "breakfast."
The details: BA112 got from NYC to London in 4 hours and 56 minutes—1 hour and 38 minutes ahead of its scheduled arrival and 17 minutes faster than the previous record-holder, a Norwegian jet in 2018. The plane reached a maximum speed of 825 mph on its 3,450-mile journey.
Wondering how that happened? It's not magic, but it's close: a jet stream provided by Ciara. The winter storm blasted Europe with up to 93 mph winds, forcing cancellations of flights and the Manchester City-West Ham Premier League match.
+ While we're here: More transatlantic travel knowledge bombs:
NYC-London isn't the fastest transatlantic flight at all. For example, an Aer Lingus plane flew from Boston to Dublin in 4 hours and 49 minutes the same night.
It's important to note "subsonic" when talking about the record. In 1996, the supersonic Concorde plane flew from NYC to London in two hours, 52 minutes, and 59 seconds.