President Trump issues new guidance on prayer in public schools
by Carol Zimmermann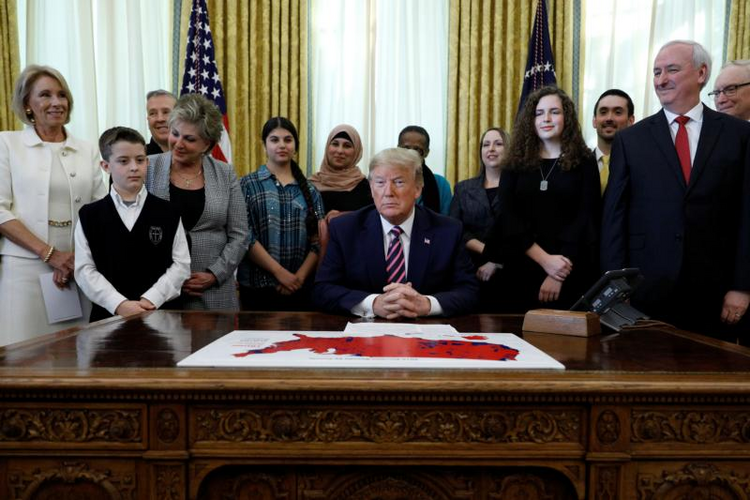 WASHINGTON (CNS) — President Donald Trump announced his administration's new guidance on prayer in public schools during a Jan. 16 event in the Oval Office on National Religious Freedom Day.
Primarily, it will require states to report cases where public school students have been denied their right to pray.
Ahead of the event — which was delayed from a 2 p.m. (EST) start to about 4 p.m. — material on the guidance was provided to reporters in a background briefing the morning of Jan. 16.
In a separate proposed rule, the administration aims to protect the rights of religious student groups at public universities, giving them equal treatment with secular student groups.
For schools to receive federal funding, they will need to certify once a year with state education departments that they do not have policies in place that would prevent students from constitutionally protected prayer, a senior administration official said.
State departments of education also would have to report to the U.S. Department of Education each year with a list of local school boards that failed to make the required certification as well as complaints made to that department about a local school board or school that has been accused of denying students or teachers their right to engage in constitutionally protected prayer.
The new guidance also stipulates that state education offices provide a clear process for people to report complaints about school boards or schools that have denied students or teachers their right to prayer which will in turn be sent to the federal Education Department. Similarly, state education offices will need to report to the Education Department any lawsuits against a local school or school board concerning rights to pray.