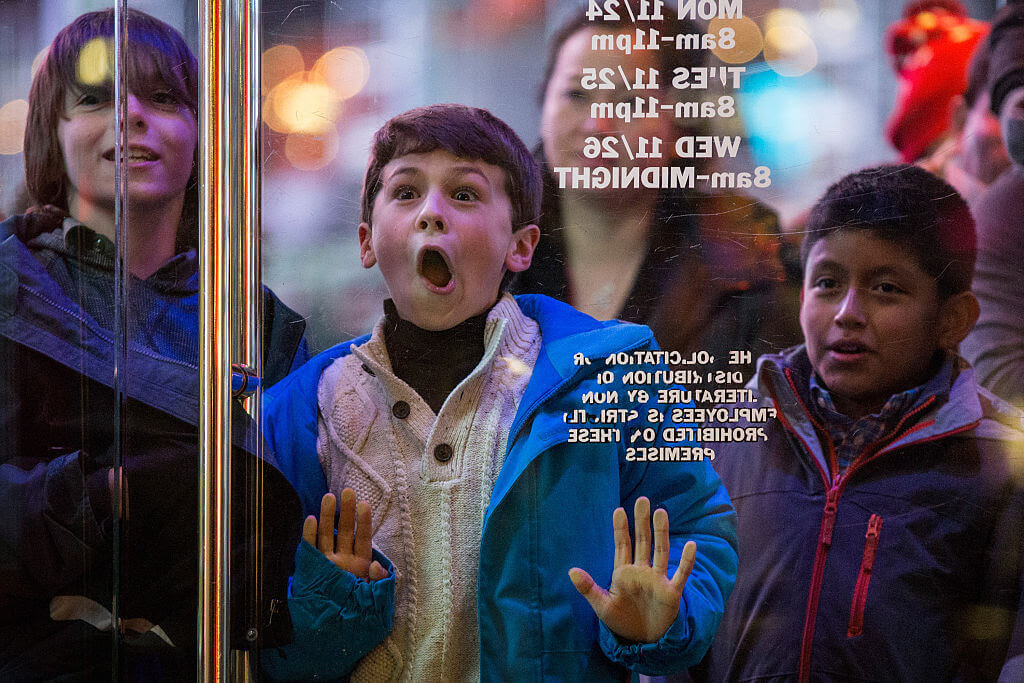 Who really knows the difference anymore? Online sales on Black Friday hit $7.4 billion, per Adobe Analytics. That's a 19.6% increase from last year and the second largest online shopping day ever.
More online shopping means less circling the mall parking lot. ShopperTrak found a 6.2% decrease in store traffic on Black Friday from 2018.
There was an uptick in people visiting stores on Thanksgiving Day.
But as Black Friday gets bigger, so do the criticisms
Activists around the world used Black Friday as a symbol of everything that's wrong with modern capitalism, reports the AP.
Amazon workers in Germany went on strike, some French lawmakers proposed banning the event, and a South African newspaper penned an opinion piece decrying Black Friday as reflective of a "vicious, violent, repressive and exploitative system that crosses borders and dominates all our lives."
Shoppers don't seem to mind. They'll spend a record $9.4 billion on Cyber Monday today, Adobe predicts.