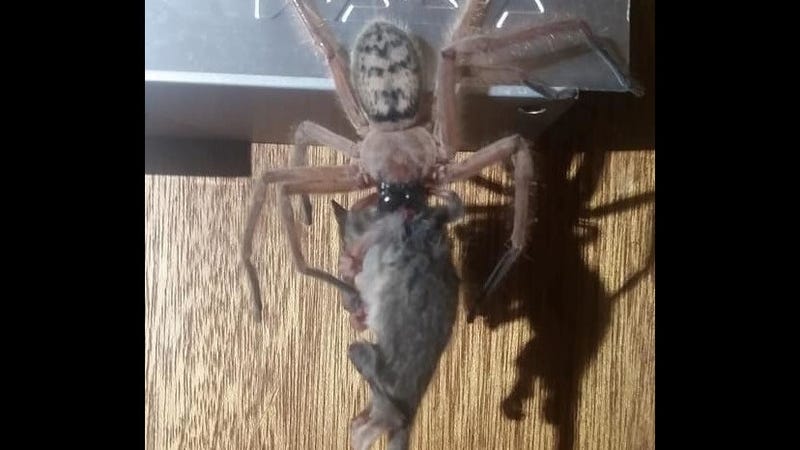 That's a photo of a huntsman spider eating a pygmy possum. Yikes!
A woman named Justine Latton posted this photo in a public Facebook group dedicated to discussing the invertebrates inhabiting the Australian island of Tasmania. Her husband, Adam, spotted the brutal meal at a ski lodge in the island's Mount Field National Park a few weeks ago, she explained to Gizmodo in a Facebook message.
"Pygmy possums are quite common up there," Latton said. "We reckon the spider probably just saw an opportunity and went for it!" . .